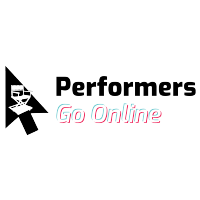 Performing artists learn how to create audiovisual material from their home and promote it online during the pandemic.
One of the sectors mostly effected by the last years after the COVID-19 pandemic is the cultural sector.
In the last 2 years, the goal of the Performers Go Online project has been to support the cultural sector in Europe with the promotion of lifelong learning activities amidst the economic crisis brought by the CoVid-19 pandemic.
The objective was to support performers in developing skills that can considerably help them during and after the COVID-19 pandemic.
2 free online courses were developed:
• the Performing Digitally E-learning Course, containing basics of filmmaking such as camera use, lighting, sound recording, video editing and principles of storytelling, all within the context of a "quarantine setting".
• the Promoting Digitally E-learning Course, including information about social media and YouTube promotion, pitching of content to cultural institutions, tips on how to create a promotional short in a "homemade" style, and about platforms where the content can be exhibited.
The courses are free and available in 6 languages (English, French, Italian, Greek, German and Spanish) on the project website: https://performersgoonline.eu/
Both the online courses were tested in September- November 2022 by approximately 150 performers with the support of experts in filmmaking and digital marketing. During the testing of the two platforms, 4 webinars were organised in all partners' countries in order to present the e-courses, answer performers' questions and guide the participants through the platforms, while organising team building and engagement activities among the performing artists.
For more information about the Performers Go Online project, please visit the Performers Go Online website or check the project Instagram page and YouTube channel.